Wiarton Willy'S Inn
Establishment and lodging at 200 Berford Street, Wiarton, ON N0H 2T0, Canada. Here you will find detailed information about Wiarton Willy'S Inn: address, phone, fax, opening hours, customer reviews, photos, directions and more.
Rating
3 /5
Based on 1 reviews
Photos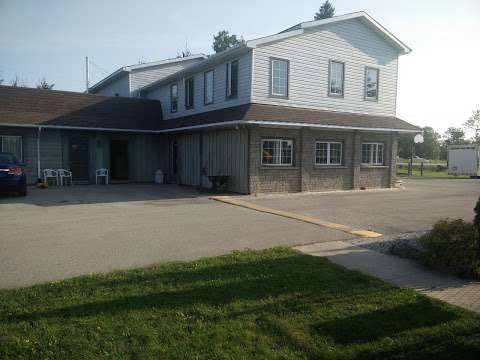 Reviews of Wiarton Willy'S Inn
Kevin McFadyen Added 2018-06-14

★ ★ ★ ☆ ☆

Friendly staff and a very spacious room. Bed was a little old and wobbly, along with the rest of the furniture. It had an included breakfast though. The biggest selling feature was its accessibility and price. A great launching point for the Bruce Peninsula and Sauble Beach.
About wiartonwillys.com
Wiarton Willy's Inn, Wiarton Ontario, Motel in the center of the Bruce Peninsula
Your Comfort Is Our Pride - New clean motel rooms - Children's Playground int center of the Bruce Peninsula
Wiarton, Ontario, Canada, Canadian, motel, motels, Accommodations, Accommodation, willy, room, rooms, places, to, stay, close, snowmobile, trail, bruce, county, hiking, boating, sailing, playground, fishing, hunting, cross, country, skiing, snowmobiling, sam, jenny, brouwer